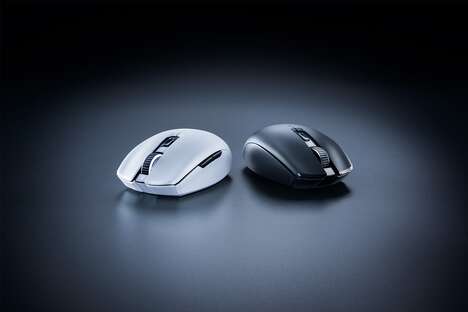 The Razer Orochi V2 is a compact, lightweight and long-lasting wireless gaming mouse that's ideal for both home and travel use, ensuring users are always ready.
The compact and lightweight design makes it easy to put the mouse in a backpack, and with up to 950 hours of battery life in Bluetooth mode, you never have to worry about running out of power while playing games. When the battery does not need to be replaced, users can choose either AA or AAA batteries, which prevents them from having to head to the store. With two wireless modes available, the mouse can quickly connect to any compatible device for a seamless experience. With Razer 2nd generation mechanical mouse switches and 5G Advanced 18K DPI optical sensor, the mouse provides a fast and tactile experience.
Although the ergonomic design aims to support all users, Razer's Universal Grip Tape can also be applied to the mouse to give it a more secure feel.
Image Credit: Razer