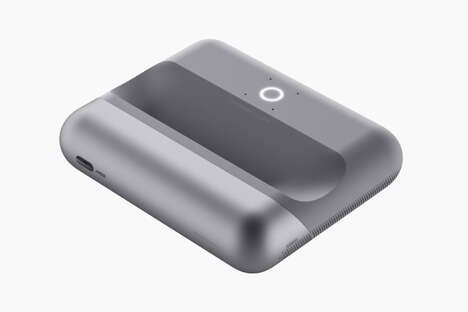 The JMGO x Leica 01 Pro short range projector is a collaborative multimedia device unit that will provide users with a way to easily enjoy their favorite movies and shows from the comfort of their living room in an excellent way.
The projector features an optical engine co-developed and optimized by Leica, and is able to project images up to 100 inches in 4K resolution from a distance of just 9.2 inches. The unit runs the Luna OS that provides amazing access to content along with smart features like Amazon Alexa connectivity.
The JMGO x Leica 01 Pro features a dual speaker system that delivers a powerful performance jointly developed with DYNAUDIO with support for Dolby and DTS boot.