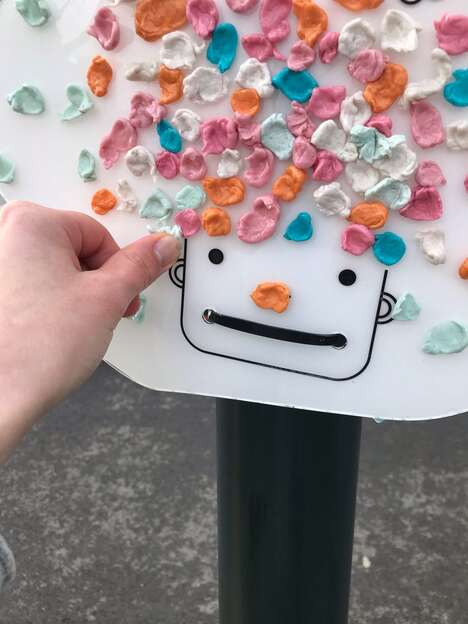 Design students from L'École de design Nantes Atlantique, Hugo Montpetit and Vivian Fischer in Nantes, France developed a chewing gum recycling system in town to make recycled skateboard wheels. Only 10% of gum is disposed of properly. The Montpetit and Fischer project is in direct response to this issue.
Special gum collection panels have been installed around urban areas of Nantes. Students on the project then convert the discarded gum into colorful skateboard wheels. This initiative aims to encourage pedestrians to be environmentally conscious when disposing of chewing gum.
The pallet board, made of polymethyl methacrylate (PMMA) plastic, is used along with the gum to make recycled skateboard wheels. Polymethyl methacrylate is an important component in skateboard wheel production, as it serves to stabilize dissolved gums while the two materials are shaped into wheels.
Image Credit: Dezeen