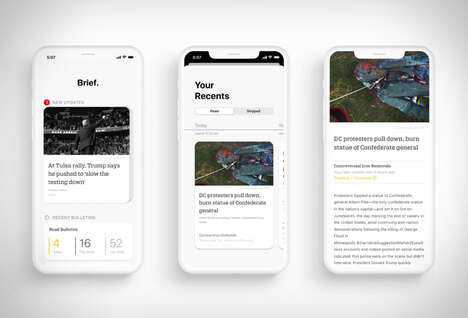 Many consumers spend hours every day browsing media from a variety of sources, resulting in content overload, which is why the news app Brief is being marketed as a solution to help them simplify their work.
The app was created by former Google engineers and focuses on a clean, minimal interface that lacks visuals that can be too distracting. However, the application is primarily focused on live news delivery, which editors control to deliver only the most accurate information about what is happening in the world.
The Brief News app allows users to access timeline features to help them see how the story was created for a more holistic experience.