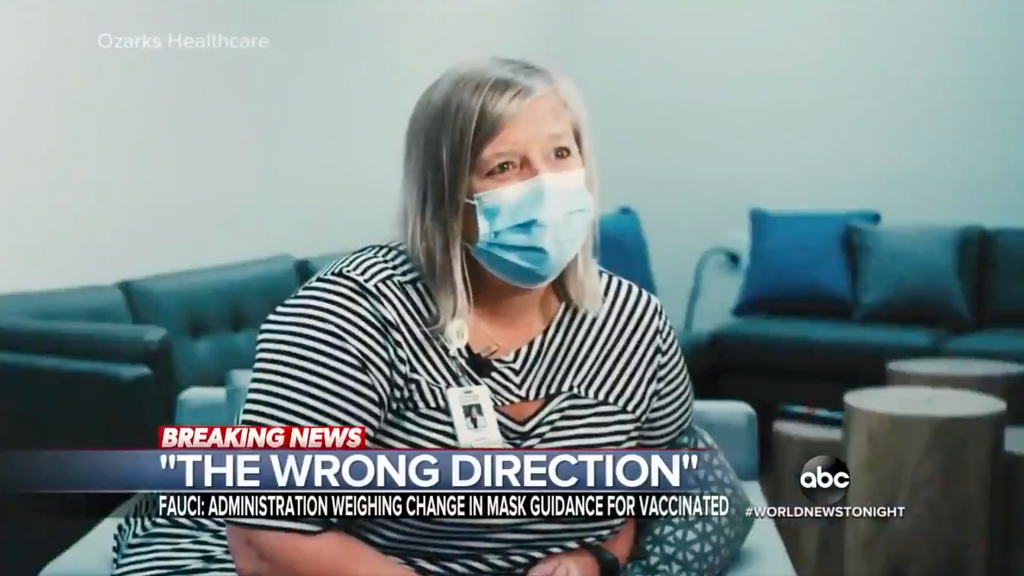 Doctor in Missouri Says that some patients disguised themselves before vaccination to prevent people from knowing that they were vaccinated.
"Several people came to my vaccination, who tried to hide their appearance and even said:" Please, please, please, do not tell anyone that I received this vaccine. " I don't want my friends to know, "Dr. Priscilla Freis told ABC News.
Dr. Freis is a general practitioner at the Ozark Medical Center in West Plains, Missouri. This state together with Arkansas, became epicentere from the latest wave of coronavirus in the United States, which is wreaking havoc on regions with low vaccination rates.
In Missouri, only 50.6% of adults are fully vaccinated. In parts of the state, coronavirus incidence and hospitalization have reached levels not seen since their peak last winter, driven by the highly contagious new Delta strain.
But people in conservative states still resist the shots, at least in part due to misinformation from right-wing pundits and politicians. Fox News Host Tucker Carlson repeatedly in doubt the effectiveness of the injections, and the congressman Marjorie Taylor Green recently said – falsely – that Covid is only dangerous for obese people and the elderly.
In Missouri, Dr. Freis said the vaccines were so unpopular that patients don't want their friends or family to know they've gotten them. According to ABC News, her hospital now offers "private facilities" for vaccinations.
Dr. Freis is not the only physician who has recently talked about patient resistance to vaccines. Dr. Michael Balding from Arkansas said dying coronavirus patients at his hospital belatedly pleaded with him for the vaccine. Dr. Britney Kobia from Alabama says she had the same experience.
"The last thing they do before intubation is beg me for the vaccine," wrote Dr. Kobia. "I hold their hand and say I'm sorry, but it's too late."