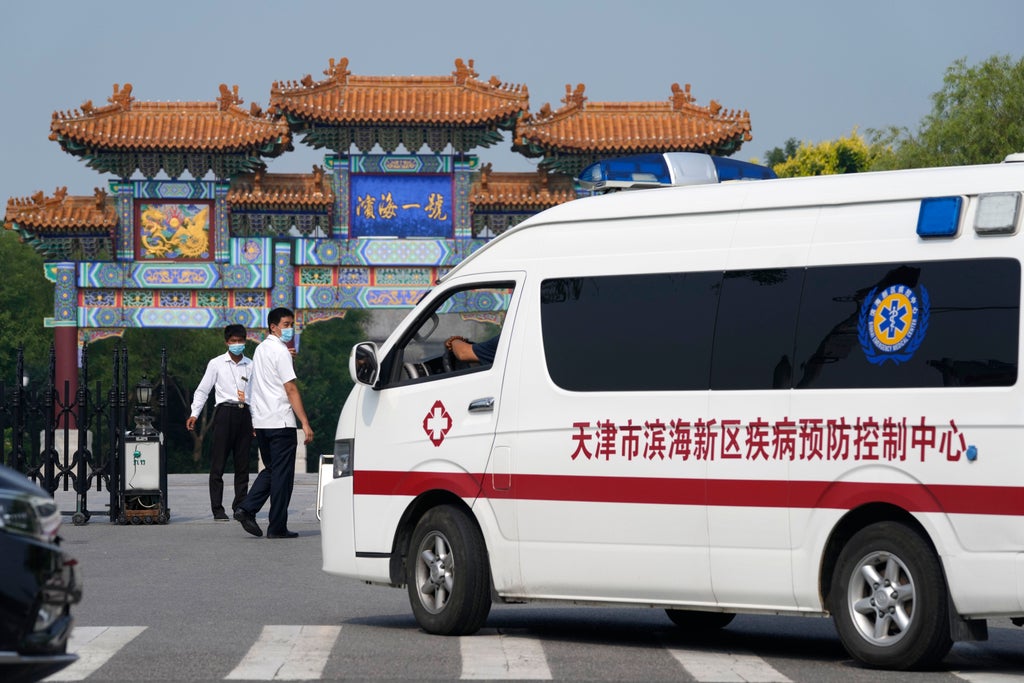 America number. 2 diplomats arrived in China on Monday to discuss tensions between countries with the two leading Ministry of Foreign Affairs officials.
Wendy Sherman, US Deputy Secretary of State, will have separate meetings with Deputy Foreign Secretary Xie Feng, in charge of US-China relations, and the Foreign Secretary. Wang Yi in a closed resort hotel in g. Tianjin
She is the highest-ranking US official to visit China since President. Joe Biden took office six months ago. Relations between countries have deteriorated sharply under his predecessor, Donald Trump, and the two sides continue to disagree on a range of issues, including technology, cybersecurity, human rights and other issues.
In an interview Saturday, Wang accused the United States of superiority and using its power to pressure other countries.
"China will never accept a country that claims to be superior to others," he told Chinese Phoenix Television. "If the US has not learned to treat other countries the same, China and the international community have a responsibility to help the US learn to do this."
Biden administration officials said the talks were not intended to discuss specific issues, but to maintain open channels of communication. According to them, the United States wants to install fences so that competition between countries does not escalate into conflict.
A possible meeting between Biden and Chinese President Xi Jinping is expected to be on the agenda, possibly in line with the guidelines for the G-20 summit in Rome in late October.
Sherman, who arrived from Mongolia on Sunday night, tweeted "heartfelt condolences (from the United States) to those who lost loved ones" in violent storms and floods last week that killed at least 63 people in Henan province.
Her meetings follow the first and highly controversial meeting in March in Anchorage, Alaska, where Wang and old Chinese diplomat Yang Jiechi flew to meet with Secretary of State Anthony Blinken and National Security Adviser Jake Sullivan.
John Kerry, the Biden administration's special envoy for climate issues, visited Shanghai in April to meet with his Chinese counterpart.