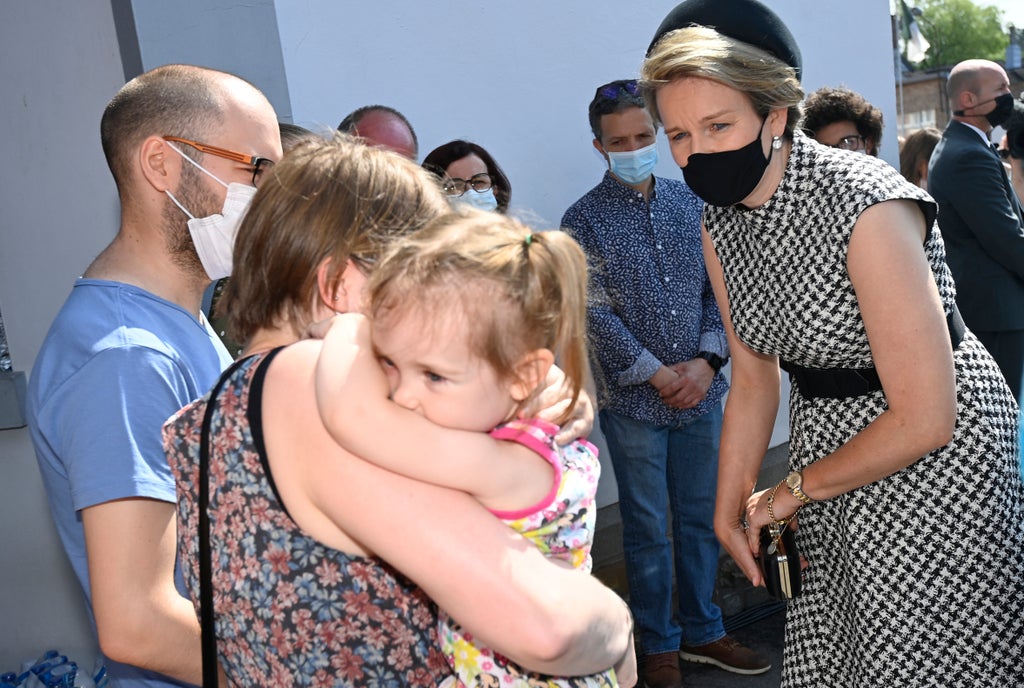 Belgium held on Tuesday a day of mourning for the victims of last week's devastating flood, while the German Chancellor Angela Merkel Made her second visit to the region hardest hit by the natural disaster, which claimed the lives of nearly 200 people in two countries.
The Belgian king and queen visited the eastern city of Verviers to comfort people who had lost loved ones or most of their belongings as floods poured into villages in eastern Belgium, claiming at least 31 lives.
"We will not leave you," Prime Minister Alexander De Croo wrote in a letter published in local newspapers. "We will do our best to support you."
About 70 people are still missing or unable to contact them after heavy rains have turned streets in eastern Belgium into deadly streams of water, mud and debris. Flags fluttered halfway across the state, and at noon sirens sounded across the country, followed by a moment of silence.
Help comes from all over the country, and about 10,000 volunteers have offered to visit the hilly region to start cleaning up as soon as the water has subsided.
In Germany, Merkel made her second visit to the western region, hit by flash floods, as work continued to clear piles of dirty debris and search for new victims of the disaster last week. In Bad Munstereifel, Merkel began her tour by visiting a warehouse where donations were kept.
The flood has so far been confirmed to have killed 196 people – 165 in Germany and 31 in neighboring Belgium.
Merkel and De Kroo have pledged quick financial aid and a redoubling of political focus on curbing climate change.
European Union Environment ministers highlighted this moment when they met in Slovenia on Tuesday to assess the EU's ambitious and costly plan to curb climate change last week.
German Deputy Minister of the Environment Jochen Flasbart said that "we have no alternative" to implement this plan.
Vice President of the EU Commission Frans Timmermans agreed.
"What we saw last week was a small reminder that the cost of inaction, as well as the material cost of inaction, is much higher than the cost of action," Timmermans said.
"Humanity will face very unstable weather conditions: 50 degrees (Celsius) in the northwest of Canada, 40 degrees in Siberia, 40 degrees in the central part of the country. Europe Floods, droughts, agriculture is fighting wildfires. This is a consequence of the climate crisis, "he said.
Timmermans is the main architect of the massive proposals to spend billions and force the industry to implement sweeping reforms to help cut the block's emissions of global warming gases by 55% this decade.
____
Moulson reported from Berlin