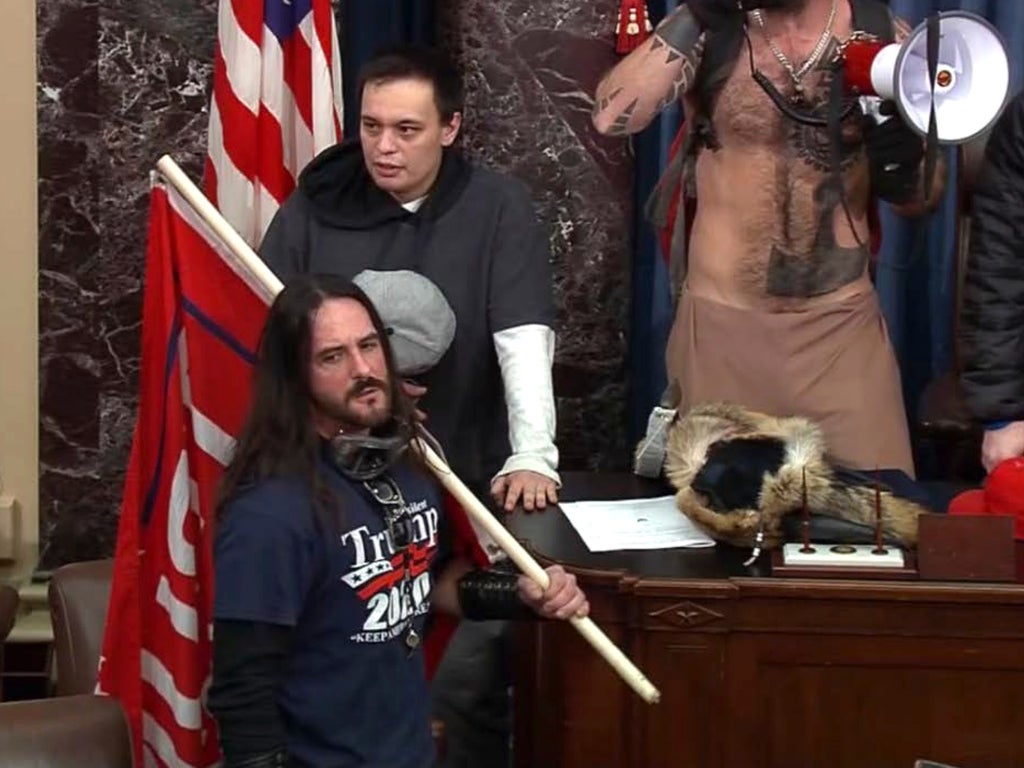 Capitol rebel Paul Allard Hodgkins, who entered the Senate Hall during the uprising, was sentenced to eight months in prison after prosecutors said he should have received an 18-month sentence.
He will be the first to be convicted of a felony related to the Capitol riot.
Hodgkins apologized to the court for his actions and told the judge, "Biden is the legitimate president."
He said he was ashamed of his actions. Using a prepared statement, Hodgkins said that he was overwhelmed by the day's euphoria as he followed a crowd of hundreds as they entered the Capitol.
"If I knew the protest … would escalate (as it was) … I would never have gone beyond the Pennsylvania Avenue sidewalk," he told the judge. "It was a stupid decision on my part."
He said nothing about former President Donald Trump at the time of his sentencing. House impeached Trump for instigating the January 6 uprising, but he was later acquitted by the Senate.
Hodgkins did community service before sentencing, according to NBC4. A light sentence is passed after he has not been charged with assault or property damage.
By giving Hodgkins eight months less jail time than the federal prosecutor's office requested, the judge cited Hodgkin's clear conviction that he was not the leader of the crowd that besieged the Capitol, and that his statement in court was "sincere."