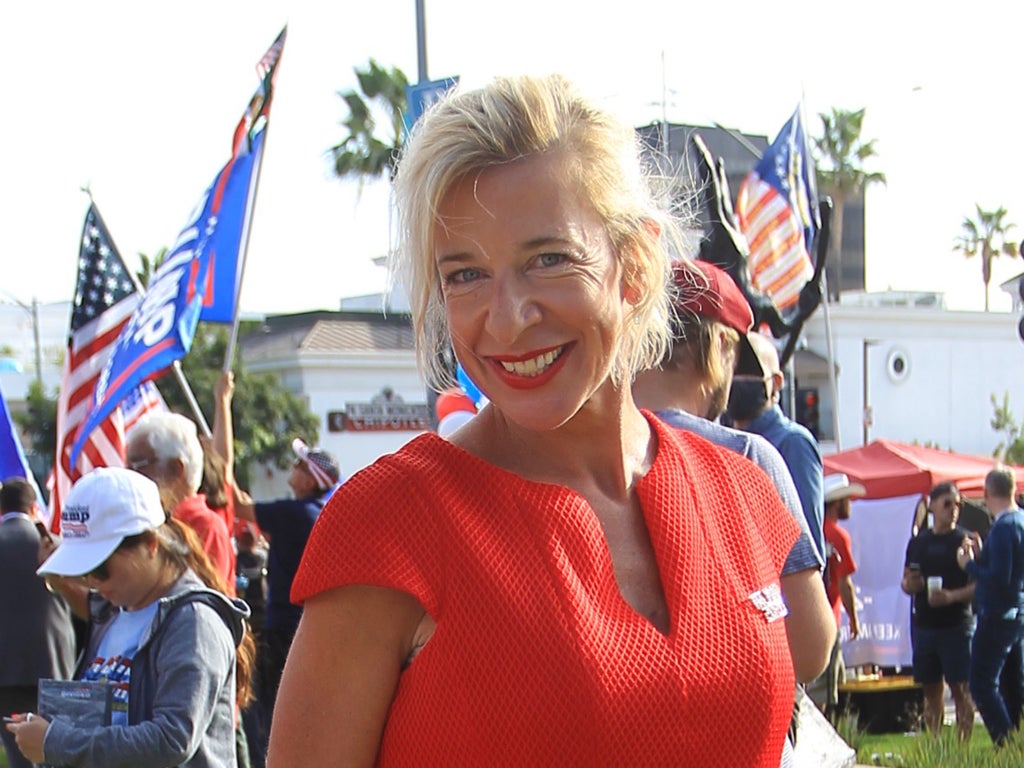 Australia's Deputy Prime Minister told Katie Hopkins to "pack her bongos" and "get out of the country" if she is found to have violated strict quarantine rules.
The far-right commentator has been quarantined for two weeks in a government-sanctioned hotel in the city. Sydney after she arrived in Australia earlier this week to take part in the show Older brother VIP.
However, she reportedly said live on Instagram that she deliberately violated quarantine rules by taunting the guards and opening her hotel room door without wearing mask…
On Sunday, the Seven Network, which broadcasts the reality show, confirmed that she would not be on the show, issuing a statement saying it condemned her "irresponsible and reckless comments in hotel quarantine."
But now the scandal has sparked the ire of the outspoken Australian Deputy Prime Minister Barnaby Joyce.
Joyce was previously known for his 2015 feud with Johnny Depp after authorities said the actor and his then-wife Amber Heard had illegally brought their dogs to Australia on a private jet.
"I am the one who wanted to send home Johnny Depp's dogssaid Mr Joyce. "I have no problem sending someone home who wants to break our laws."
"If you want to break our laws, pack your bongos and leave the country."
Immigration Secretary Alex Hawke said Sunday that border guards had begun an investigation and that Ms Hopkins' visa could be revoked if it was found that she had violated her terms.
It came as Victoria, including Melbourne – what should be done in five days –quarantine since the delta variant of Covid-19 has increased the number of infected. Sydney in New South Wales (NSW) restrictions have already been introduced…
About 12.2 million Australians, nearly half of the country's population, are isolated.
In October 2020, Ms Hopkins addressed passengers departing from Los angeles to london without mask…
On her way to Heathrow Airport earlier this week, she posted on Instagram that she was riding a bus without a mask. She blamed the mayor of London. Sadik Khan about "wanting to muzzle Londoners" after he decreed that masks will remain mandatory on the Transport for London network after July 19, when the current rules end.