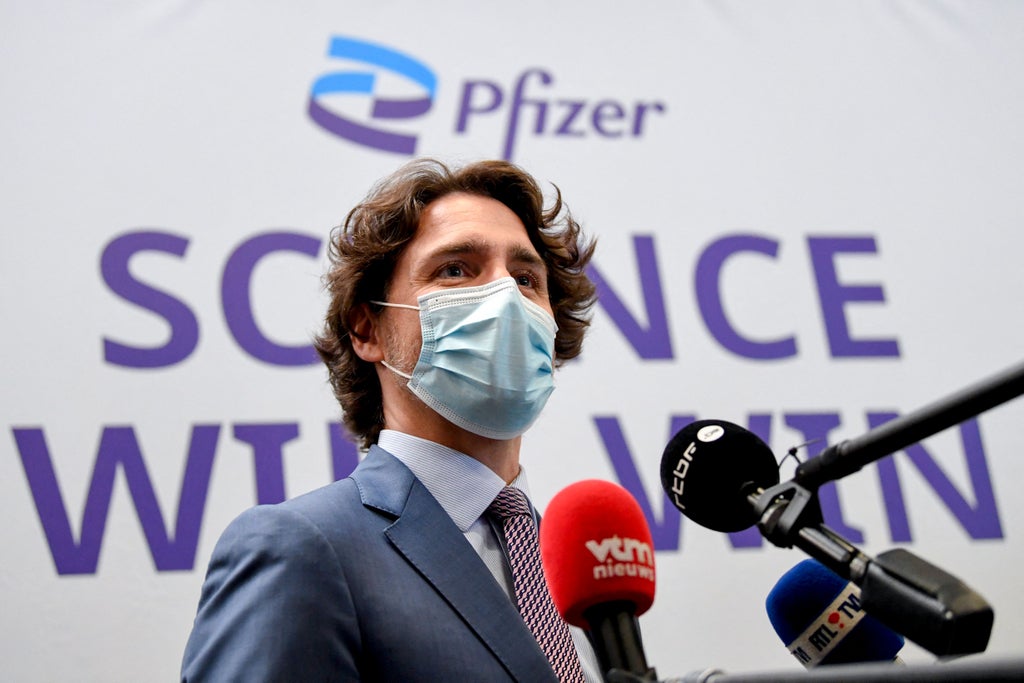 Percentage of people in Canada who have been fully vaccinated against COVID-19 surpassed that of the United States according to the latest data from the Canadian government.
According to Public Health Canada, 48.6% Canadians were fully vaccinated.
Corresponding US figure published Centers for Disease Control and Prevention is an 48.4 percent of Americans were fully vaccinated.
Based on this percentage, 16,612,850 Canadians and 160,686,378 Americans are currently fully vaccinated.
Canadian Prime Minister Justin Trudeau announced this week that fully vaccinated US citizens and permanent residents may be allowed to visit the country for non-essential purposes from mid-August.
By early September, Canada could open up more widely to fully vaccinated people from all countries.
The border between the United States and Canada has been closed since March 2020 by mutual agreement.
Canada also overtook the United States in the number of people who received at least one dose of the Covid-19 vaccine, with 69.4% of citizens and residents being partially immune to the virus.
In the United States, this figure is 55.9%.
Even more impressive is the percentage of eligible people aged 12 and over. 79.7 percent of Canadians and 65.3 percent of Americans received a single dose.
The total number of vaccinated citizens eligible for vaccination is 55.8% and 56.6%, respectively, with the United States crowding out Canada.
The Biden administration missed its target: By July 4, 70% of Americans had received one vaccine.
Skepticism and hesitation over vaccines in parts of the US have sparked a spike in new infections in recent weeks, with states like Arkansas, Florida and Missouri seeing a wave of new hospitalizations. The government continues to urge all Americans to take the vaccine.
Globally, only a quarter (26.1%) of the world's population has received at least one dose of coronavirus vaccine, according to data. Our world in data which brings together information from national governments.
Only one percent of people in low-income countries received a dose.