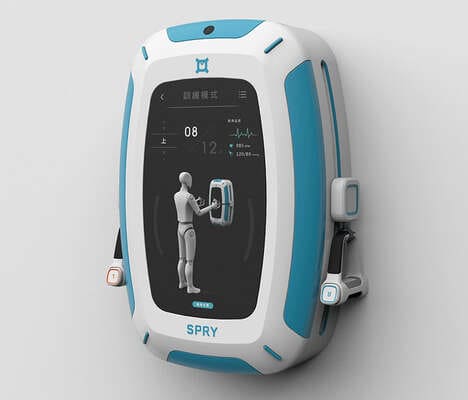 Keeping fit into old age has been particularly challenging during the ongoing pandemic, so the SPRY Elderly Concept Trainer was designed as a solution for those who spend extended periods of time in their homes.
The system works by being placed on a wall and provides seniors with a dedicated space for interactive exercises throughout the day. The system features a series of pulleys and more with a display in the middle to provide a guided workout, while the connected design means users can compete against other competitors.
The conceptual fitness trainer for seniors "SPRY" was developed by Wei Chi Chen and outlines what can be done to keep people physically fitter in their daily lives during twilight years.