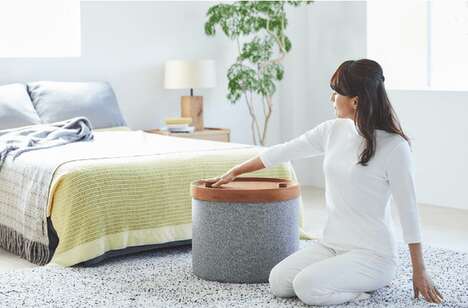 This Mizuno Healthy Interior bedding has been showcased by Japan-based sports equipment company to provide consumers with a way to stay active and healthy in their living spaces.
Newer pieces in the collection include the Le Coeur table and Moignon ottoman, both of which are elegantly designed to match the existing furnishings. The Le Coeur table offers residents a way to stretch the shoulder muscles thanks to the handles on top, while the Moignon Ottoman can be used to elevate the leg and more thanks to a side strap.
The new Mizuno Healthy Interior bedding caters to consumers who have recently spent more time at home, but also encourages daily movement and regular exercise.
Image credit: Mizuno