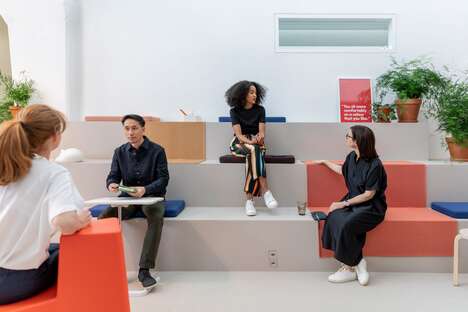 Club Office is a workspace from the Swiss furniture brand Vitra that responds to the needs of the post-pandemic workplace and aims to support health, safety and socialization responsibly. The open space setup at the Vitra headquarters was created for its research and design team and offers a mix of public, semi-public and private spaces to suit different ways of working.
Nora Fehlbaum, CEO of Vitra, says that "The office must be more than just a workplace, today an office must provide added value. If an office has no character and colleagues are hiding from each other, it is better to save money. commuting and staying at home ".
The welcoming workspace provides an incentive for people to return to work together in person to engage in conversation, informal meetings, collaboration and more.