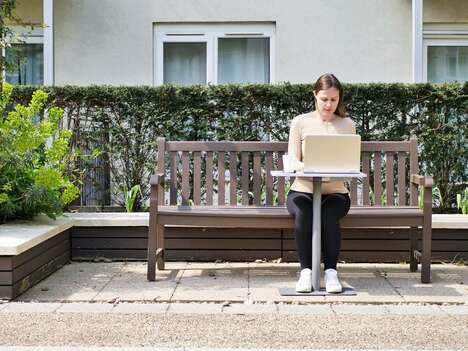 The "Remotable" portable desk is a mobile solution for professionals working from home to help them transform virtually any indoor or outdoor space into the perfect place for productivity.
The desk maintains a design that can be easily transported from one place to another thanks to its modular and lightweight structure, and is also simple to assemble or disassemble when needed. The desktop section can be adjusted from 65cm to 120cm to make it suitable for use as a desk for sitting or standing.
The "detachable" portable work desk is likely to be a well-received furniture solution for professionals who spend long periods working from home and need a better way to stay productive. The simple style of the desk will make it suitable for storing almost anywhere between uses and it is paired with a magnetic drawer for storing small essential items.