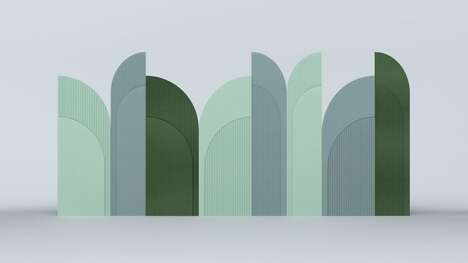 Fylo acoustic panels are a nice addition to an open concept space. Their sculptural design, designed by Swiss brand Impact Acoustics, allows them to blend seamlessly into their surroundings, while absorbing sound and creating a relaxing atmosphere.
Fylo Acoustic Panels are made from a felt material called Archisonic. The panels look like real feel, but they're actually made from recycled plastic bottles. Eco-friendly panels come in two thicknesses and can be combined to create a multi-dimensional wall cladding. Fylo panels are available in a standard size of 12 mm, and a high-performance variant of 24 mm.
To tightly coordinate the palette's available color palettes, Impact Acoustics teamed up with Color Hive to bring together 26 color options for consumers. The brand describes its product as "design that transcends boundaries".
Image Credit: Impact Acoustics