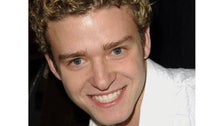 Fans of Britney Spears and Janet Jackson have a message for Justin Timberlake: "Want a piece of Mayo?"
Every May 1, Twitter is filled with memes featuring the former NSYNC singer and the lyrics "It'll be May," thanks to the way the boys' group sang the title line for their 2000 musical "It's Gonna Be Me."
But this year, the "Cry Me a River" singer has come under further scrutiny after clips of old interviews appeared in the New York Times documentary "Framing Britney Spears" in which he laughingly shared details of his sexuality with a teenage idol simultaneously when she was facing press coverage. Relentlessly hostile to women.
Those clips were from the same era as the infamous "wardrobe malfunction" in the 2004 Super Bowl, when Timberlake revealed Jackson's chest on live TV broadcasts, sparking at least the FCC scandal, which tried to fine CBS hundreds of thousands of dollars for airing . . CBS managed to elude the fine and Timberlake faced no consequences for the accident. However, Jackson's career has never fully recovered.
Timberlake issued an apology to Spears and Jackson earlier this year, but supporters of the music legend realized it was too little, and it was too late. So on May 1st, fans stepped in with their own alternatives to the usual "It's going to be May" memes – many of them celebrated Spears instead:
Summon All Superhero Fans on HuffPost!
Sign up for membership to become a founding member and help shape HuffPost's next chapter