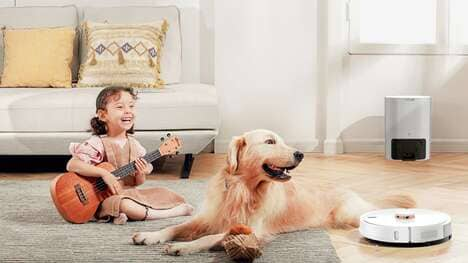 Robot vacuums are one of the hallmarks of smart home maintenance, but they still require some attention to keep them running, which the Lydsto R1 robot vacuum is designed to change.
The robot vacuum cleaner works by getting to work cleaning the various floors around the house before returning to its dedicated dock when finished. The unit will then empty itself to make the system ready for use again and prevent suction problems from causing problems.
The Lydsto R1 robot vacuum cleaner is rated to provide 2,700 Pa strong suction for effective cleaning and is paired with 29 precision sensors that will help the system make its way through a living space easily.