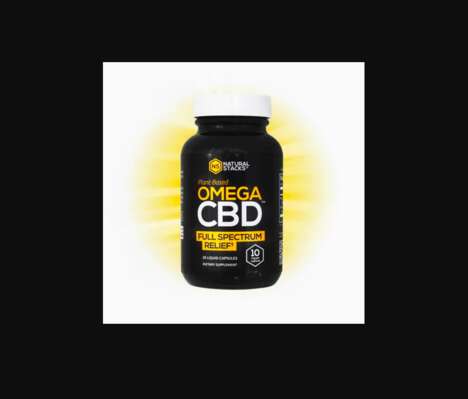 CBD-packed nutritional supplements from Natural Stacks join the world penetration into the CBD. The company's unparalleled transparency features formulas with complete ingredient traceability, full label disclosure, and third-party lab testing for your review for every single batch. Two new supplements have been added to the company's repertoire, and they include CBD ingredients.
This Omega CBD supplement blends 300 mg of full-spectrum CBD oil with Omega-3 oil made from algae. As a fatty acid, omega-3 oil is a natural precursor to endocannabinoids. This ensures the CBD oil is quickly absorbed for maximum effectiveness.
In addition to its Natural Stacks CBD supplement line, the company introduces its new product called Dream CBD. This supplement contains 450 mg of full-spectrum CBD oil blended with terpene-rich lavender, olive oil and an optimal dose of melatonin to help users sleep peacefully.
Image Credit: Natural Stacks