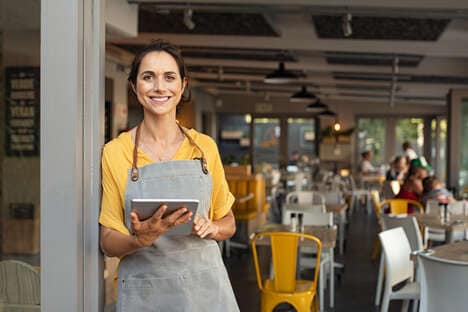 According to a recent survey, nearly 17% of U.S. restaurants were "closed permanently or long-term" amid the COVID-19 pandemic and 'On The House' is a new organization leading a hand to the struggling industry. The nonprofit organization is dedicated to providing support, guidance, and mentorship to struggling restaurants and bars.
On The House is funded a group of hospitality professionals with unique backgrounds, and offers services like financial know-how, branding, tech stack support, COIVD SOPs, menu digitization, and optimization for takeout, among others. The aim is to support smaller and less tech-savvy operators adapt to the "new normal" for the hospitality industry, especially businesses that reside in underserved neighborhoods.
Amid the uncertain landscape, organizations like this are needed to support struggling restaurants and bars.
Image Credit: Shutterstock