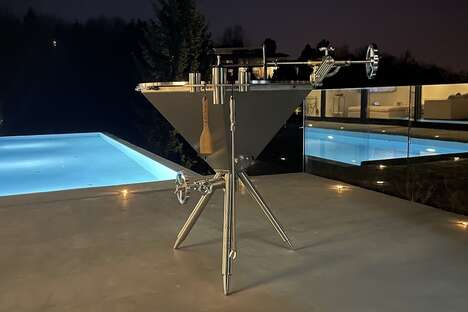 The Vilicci Virtuoso outdoor grill is a luxury take on simple cooking equipment that will provide the discerning design enthusiast a way to preserve unity in their outdoor space without detracting from the overall aesthetic.
The grill calls to mind both martini glass and a spaceship, which has been further enhanced with a hexagonal design and sturdy metal construction. Chefs only need to put fuel inside the hexagonal structure before igniting it to enjoy powerful cooking capabilities with the elegant unit.
The Vilicci Virtuoso outdoor grill has an intricate unit built over the top of the cooker that will allow chefs to easily rotate recipes as they cook. The weight of the grill is 420 pounds, and its price is 13,500 euros.