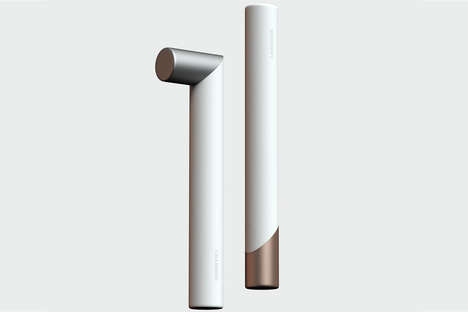 Conceptual "I-Hammer" was designed by industrial designer ZJ-DDG as a modern style in a basic toolbox that will provide fabricators and skilled people alike a neat turnkey solution for a range of projects.
The hammer is distinguished by its tubular construction that will convert from a wand to a hammer with the press of a button. This maintains a simple elegant shape by nature to impress, while also being easy to carry between sites or simply around the home.
The concept "I-Hammer" is imagined with hammer heads in silver and rose gold, which turns the gadget into a sleek accessory aesthetically similar to advanced technologies such as smartphones.